Manufacturing best quality colorants since 1992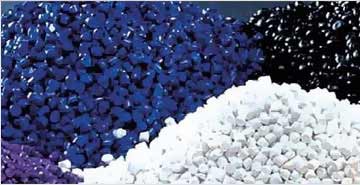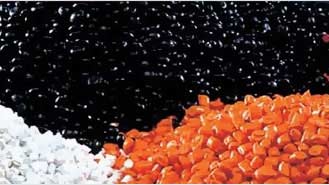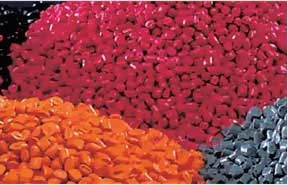 Home » White Masterbatches
White Masterbatches
Our offered White Masterbatch has wide applications in the plastic industry for providing excellent whiteness to the products. Besides this, it is also responsible for the brightness and opacity in the final plastic product. There are many chemicals that can be used in the masterbatches for these properties but our range of white masterbatch is especially composed of titanium dioxide (75% content). The reason for choosing titanium dioxide over other chemicals is its excellent properties such as average particle size (0.19 to 0.22 micron), color, undertone, high refractive index and opacifying / tinting strength.

A variety of white masterbatches are offered by us that are categorized on the basis of the percentage of titanium dioxide in the composition and the final tone required in the product like bluish tone, egg tone, violet tone etc.


Specialty additives are added to white masterbatch for ensuring excellent compatibility of resin with titanium pigment and its smooth dispersion.



Product Grades
Tio2 Loading
Application
Super White 1511
75%(filler free)

Multilayer Film
Monolayer Film
Blow Molding

Boccan White 1554
50%

Multilayer Film
Monolayer Film
Blow Molding
Rotational Molding
Injection Molding
Lamination
Non Woven Application

Snow White 1502
50%

Monolayer Film
Blow Molding
Rotational Molding
Injection Molding
Pipe extrusion

Economy White 1507
40%

Monolayer Film
Blow Molding
Rotational Molding
Injection Molding
Pipe extrusion


©
Universal Masterbatch LLP
. All Rights Reserved (
Terms of Use
)
Developed and Managed by
IndiaMART InterMESH Limited